April, 2011
Dear Soaring Enthusiast,
It is beginning to look like spring here in Minnesota. We'll be assembling the gliders in a few days. The best soaring weather of the year is in the May/June timeframe here - so I hope to get out and do some cross-country soaring soon.
Preliminary Version of this Edition
This is a preliminary version of the April edition. There are some time-sensitive items that needed to get out this week, so this newsletter is going out as a very short edition. Much more news and links will be added over the next week or 2, so check back. I'll send an announcement e-mail when the final edition is ready.
Thank You
Thank you for taking the time to read the newsletter. There is a lot of interesting soaring news to report from around the world, and I have been very busy adding new products to my web site. I hope you will enjoy it. If you do, please tell your soaring friends about it by forwarding the following link to them:
http://www.cumulus-soaring.com/newsletters.htm
Would you believe that over 3700 glider pilots from around the world read this newsletter?! I am amazed and flattered. I will do my best to keep it interesting and worthy of the time you spend reading it and clicking through the links.
If this is your first newsletter - Welcome! If you missed any of the previous issues of this newsletter, they are all available here:
http://www.cumulus-soaring.com/newsletters.htm
Note: Click on the small images on this page to view much larger versions of the images.
Good Soaring,
Paul Remde

Schleicher ASH 30 Mi Maiden Flight
April 7, 2011 was a very big day for Alexander Schleicher in Germany. Their latest sailplane, the ASH 30 Mi flew for the first time. As you can see from the photos below, it is a fantastically beautiful sailplane. It has a wingspan of 26.5 m and promises to be a very competitive open class racer.

You can see more photos and text (in German) regarding the maiden flight here:
http://www.alexander-schleicher.de/Neuigkeiten/aktuell_103.htm

An English language translation is available on the SoaringCafe.com web site here:
http://soaringcafe.com/2011/04/maiden-flight-of-the-ash-30-mi/

You can see details on the sailplane here:
http://www.alexander-schleicher.de/produkte/ash30/ash30_main_e.htm


SPOT 2 $50 Mail-in Rebate -
April 15 to 17
Cumulus Soaring, Inc. and SPOT are offering a special promotion that is only valid for 3 days. Buy a SPOT 2 unit April 15th through April 17th and you will receive a mail-in rebate form that is good for $50 back. You pay the standard $149.95 price and get $50 back from SPOT by sending in the form along with the receipt. No other soaring dealers are providing this offer. Click on the image at right for details.

However, if you miss this offer, another $50 mail-in rebate offer for the SPOT 2 will be available for SPOT 2 purchases from May 1st through July 31st.
SPOT Connect - Free 100 Type and Send Message bundle ($29.99 value)
If you are thinking of buying in the new SPOT Connect - this is the promotion for you. If you buy the SPOT Connect service plan between May 21st and August 31st, you will receive a FREE 100 "Type and Send" message bundle (normally $29.99). Be sure to enter the required coupon code "SCTYPESEND" when ordering the service.
SeeYou Version 4.0 Available Now
Naviter has just released version 4.0 of SeeYou for the PC. The changes from the previous version are listed below. I think the new version is great! I love that it automatically downloads vector maps and tells you when new airspace files are available. I think it is worth the $83 upgrade price, but I suppose I'm biased because I sell it.

Major Upgrades:
+ Automatic download of vector maps from the cloud (an online storage location)
+ Vector maps based on OpenStreetMaps.org
+ New color scheme Open Street Maps for those flying in the flats
+ Automatic update of airspaces from the cloud
+ Inline offset for Airspace border for better map clarity
+ OLC-plus optimization
+ Support for GPX format (import and export)
+ Support for Google KML/KMZ (export)
+ SeeYou Mobile Wizard for Oudie
+ Checking flight integrity
+ LX Nav Nano communication DLL
+ ERIXX logger communication DLL
+ City labels highlighted
+ OLC Super Direct Claim removed from SeeYou due to OLC restrictions

Minor Upgrades:
- Automatic check for newer version
- Proxy settings for those behind one
- Support for new Sporting Code rules about height loss
- Zooming in/out with mouse wheel zooms at the location of the mouse
- fixed communication with Flarm (firmware 5.x)
- Corrected HGT files updated
- numerous bug fixes and performance enhancements

You can download the new version here:
http://www.naviter.si/download/seeyou/index.php?Itemid=27

You can use the demo version for 15 days. To buy an upgrade license, go here:
http://www.cumulus-soaring.com/seeyou.htm#SeeYou-Upgrade

ClearNav News
ClearNav Variometer Update April 12, 2011
ClearNav Instruments continues to be pleased with the performance of our prototype variometer and we remain confident that when released it will outperform any other vario on the market.

Unfortunately, delays in software and hardware development, and establishment of vendors for required parts and assemblies, necessitate a delay in introduction of the production vario to midsummer.

Product testing continues and we expect to build ten pre-production units for further testing in the next few weeks.

We apologize to our dealers and customers for this delay. We expect you will be very satisfied when the new ClearNav variometer does arrive.

Richard Kellerman
Time Welles
Upgradeable Hardware and Software Functionality - With a Simple Software Upgrade
One of the design goals was to be able to supply an upgradeable variometer system that can be upgraded easily. The design team has met that goal, but rather than have hardware upgrades on the shelf at the factory, they have decided to put the full package of sensors and options into every unit. Users will pay for only the features they want. For example, a user could start with a basic unit, then, when they want to upgrade and enable some hardware of software function in the future, they simply buy a software upgrade that is tied to their unit's serial number - enabling any features and pre-installed hardware they desire. The software upgrade is downloaded to a USB Flash Drive and plugged into the variometer. The upgrade is performed at power-up (I think). It's that simple. There shouldn't be any need to send the unit back to the factory, because all the hardware is pre-installed when the unit is first shipped - regardless of what set of features are enabled.
I am very excited about the ease of upgrade of the new variometer. You can buy a simple "club vario" with audio and averager and upgrade it at any time to a powerful speed-to-fly vario with GPS and IGC approved flight recorder - with a simple software download and USB Flash Drive. Cool!
Note: Please buy the software upgrades from your favorite soaring instrument dealer. The price will be the same as buying it directly from ClearNav.
Versions
Below are my best guesses at the option levels, and prices. These are not firm numbers or specifications. They are my best guesses after discussions with Richard Kellerman over several months.
Total Energy Vario with audio and averager ($700 to $800?)
Speed-to-fly variometer ($1100 to $1500?)
Speed-to-fly variometer with GPS, wind calculations, and navigate home feature ($1900?)
Speed-to-fly variometer with GPS, wind calculations, and navigate home feature, and PDA data output ($2100?)
Speed-to-fly variometer with IGC Approved Logger ($2400?)
It consists of 2 components:
Air Data Computer (ADC)
Black box mounted to the back of the variometer or remotely mounted

Display
Variometer display head mounted in the instrument panel. The display can also be used as a 2nd-seat repeater.
Pre-orders for the new variometer are being taken now.
ClearNav Flight Computer News
A new software version for the ClearNav Flight Computer will be available soon. It will include OLC (Online Contest) support and improved FLARM support.
Soaring Cafe
SoaringCafe.com is a great resource for gliders pilots. It started in January of this year and has really "taken off". Creators Bill Elliott and Rand Baldwin have provided many interesting and timely soaring news articles. Well done Bill and Rand!

Below are links to my favorite recent articles on SoaringCafe.com:

- Coming Soon

News from LXNAV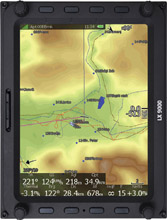 V5 Variometer and LX 9000
Some of you may already be familiar with the new LX 9000. It is a large, bright, powerful and colorful soaring flight computer system from LXNAV. I've been showing it to a lot of customers at soaring seminars lately, and everyone is impressed with the bright screen, fast processor, and the very beautiful color variometer that accompanies it. Well, the variometer has just been upgraded to the new "V5" version. It has to be the best looking variometer ever created. It has a mechanical red needle for the main variometer meter (which is nice, I prefer mechanical needles), but in the center of the unit is a color display that shows a lot of information in a very clear and clean format.

The image above shows the standard configuration for the items on the screen, but many of them are user-configurable. I like the little blue arrow that indicates the current MacCready setting - by pointing to the inside vario scale - cool! That simple layout will make it very easy to compare your current or average climb rate to the MacCready setting. I also love the red "Average Vario" diamond indicator and green "Thermal Average" indicator that also track along the inside of the vario scale. The speed-to-fly indicator is a series of bars/arrows of the right side of the display. The are white in color for low values but gradually go to red at the outer values - to highlight the need to change your airspeed. The variometer's scale range is displayed in the top right corner of the screen. The 2 large numeric display regions can be configured to display a variety of different numbers - depending on your taste - and they can be setup differently for the cruise and climb modes. This new V5 variometer is included with all LX 8000, LX 8080 and LX 9000 soaring flight computer systems.
Details

LX 9000 Overview Video
A quick overview video showing the LX 9000 (with the first generation color variometer - not the new V5 vario) is available here:
http://www.cumulus-soaring.com/lxnav.htm#Product_Overview_Videos
New LX 8080
The LXNAV 8080 is a slightly smaller brother of the LX 8000. The LX 8080 is designed to fit into a standard 80 mm instrument hole - making it easy to fit into most sailplane's instrument panels. The LX 8000 did not fit into a standard instrument hole. It has all the same features and functionality of the LX 8000 and LX 9000. It is supplied with the new V5 variometer.


Nano - Very Popular
The Nano GPS flight recorder has been selling extremely well. You can see from the photo at right just how small it is. The low $595 price is also very attractive - along with the built-in battery and built-in GPS antenna.
Nano Overview Video
A short overview video showing the Nano is available here:
http://www.cumulus-soaring.com/lxnav.htm#Product_Overview_Videos

WA - The Life of Soaring Legend Wally Scott

- Coming Soon

Vintage Soaring Photos
I just love old soaring photos. I'll try to include a few here each month.

- Coming Soon

Cloudstreet Journal - Production Cancelled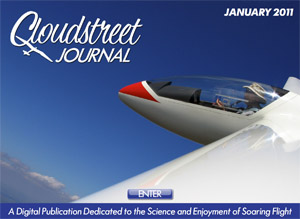 Unfortunately, the new Cloudstreet Journal digital publication by Steve Hines and Lee Matke has ceased production after 4 issues. The subscription base was rising, but finding good content was proving difficult.
I am very sorry to see it go. It was extremely well put together. The content was very good and the production quality was excellent. Perhaps the soaring community was just not ready for digital publications. I suspect that not enough people subscribed to make it worth the effort. Also, I suspect the timing was unfortunate - with other free soaring news sites like SoaringCafe.com going online at the same time.
Thank you Steve and Lee for your efforts to get this going. I hope we will see you involved in other soaring publications going forward.

Cross Country Soaring with Condor - by Frank Paynter

- Coming Soon

Soaring Flight of the Month
Send me a short write-up of your best recent soaring flight - and I may just include it here. Please include a link to the flight details on the OLC and a few photos

- Coming Soon

Canopy Cap - Out of Production

Unfortunately, the manufacturer of the Canopy Cap has been injured and has completely halted production. She does not yet know when she will be able to re-start production. I am still taking orders, but I have no way of predicting when they will be able to ship. I will not bill your credit card until your Canopy Cap ships. I will update this web page as soon as production resumes.
Locomotive to Aeromotive - Octave Chanute and the Transportation Revolution
- by Simine Short

- Coming Soon

Instrument Panel Photo of the Month
I sell a lot of soaring instruments, but I rarely get to see them installed and ready to fly. I really enjoy receiving photos showing how the items purchased from me have been put to good use. It makes my job more interesting and fun! Feel free to send me a photo of your glider panel if you especially proud of how it looks.

- Coming Soon

SALE Items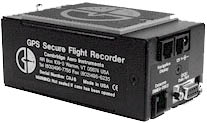 Cambridge Aero Instruments GPS-NAV Model 20 - Used
Sold
This is an IGC approved (for everything but national and world records) GPS flight recorder at an amazingly low price of $395. Anyone with an L-NAV or S-NAV, but no GPS-NAV, should snatch this unit up. It doesn't look new, but I will test it to make sure it is working and has a good seal and good backup battery. I can also calibrate it for you while it is here for $75.
Note: This unit does not include the optional GPS-NAV LCD Navigation Display, but those are available (new) for $410 here:
http://www.cumulus-soaring.com/cai_prices.htm#CAF-013x
---
Compaq Aero 1500 Pocket PC - Used - $95
I have purchased a few of these classic and valuable Pocket PCs from customers that traded up to other devices. Many glider pilots still love this old PDA because its black and white display is easier to read in sunlight than newer color PDAs. Glide Navigator II soaring flight software runs great on it. All the units have been thoroughly tested and approved by Cumulus Soaring, Inc.
All units include:
Good screen with no major defects or deep scratches - some units with defects are available at a lower cost
Wall charger
Desktop cradle (not for use in a glider)
Good (as far as I can tell) main battery
New main battery
New backup battery
Soft case
Stylus
All buttons tested
Serial port tested
---
Wanted: Cables and Cradles for Compaq Aero 1500 PDAs
Let me know if you have any good, used power/data cables or cradles for the Compaq Aero 1500 PDAs. I need any I can find because the power/data connectors used in the cables are no longer available.
---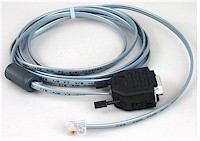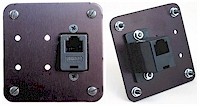 Cradle for Compaq Aero 1500 Pocket PC - Used
I have purchased a few of these classic and valuable cradles and their accessories on the used market. Each cradle has different accessories included, so please call me for a price. If necessary, we can also discuss and desired accessories. Some include the RAM mounting arms, some do not - but I have mounting arms which work great with this cradle.
Photo of the Month
Regular feature - Photo of the month
Please send me your favorite soaring photos and I'll include my favorites here. I just love soaring photos!

- Coming Soon


Fun & Interesting Soaring Links
Below is a collection of fun and interesting soaring links.

- Coming Soon

Coming Next Month
PowerFLARM Status Update
ClearNav variometer status update
More fun links and soaring news from around the world
Wrap Up
Thank you for taking the time to read this newsletter. I hope you have found it interesting. If you did, please tell your friends about it. Please mention it in your local soaring newsletter. Please direct them to:
http://www.cumulus-soaring.com/newsletters.htm

I consider myself a servant. Please let me know if there is anything I can do to help you find the right soaring instruments for your needs, or help you learn how to use an instrument or software product. Also, let me know if you have any suggestions for products or services to add to my web site, or ways that I can serve you better.

I feel blessed because I love my job. I enjoy serving the soaring community. Like you, I am passionate about soaring. Thank you for your business, I sincerely appreciate it.

Fly Safe,

Paul Remde